ABS Group: Industrial Tools Rental Program Benefits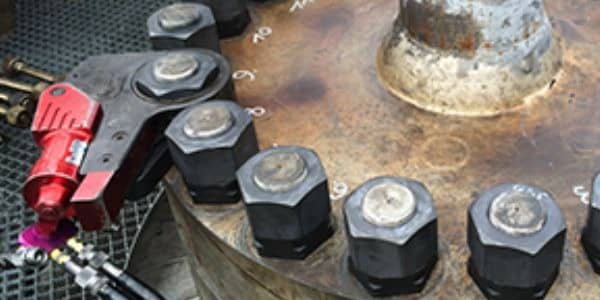 Hytorc has been a leading brand in the industrial bolting market in India for over two decades. As pioneers in introducing bolting techniques and technologies in India, we are proud to introduce a new opportunity for customers to own a brand new Hytorc product.
First, try it, then Buy it.
We at ABS (Hytorc India), have started a new rental program to widen the range of services we offer to our customers. Our tool rental program allows customers to rent Hytorc tools for a fixed price for both the short and long term.
Our rental program not only provides the customer with an economical and convenient solution but also an opportunity to use a quality product at a feasible price. It also provides the customer first-hand experience of the torque wrench before they make the decision to invest in it. This article will elaborate more about our program and the benefits of it.
What is the Tool Rental Program?
The tool rental program allows customers to rent Hytorc tools which include our range of best-performing torque wrenches and pumps. All products come with performance and quality warranties from ABS. The tools are available to rent for a fixed price for a minimum rental period of one week.
Why are Hytorc Tools So Popular?
Hytorc is the oldest and largest manufacturer of industrial bolting systems. Pioneers in bolting technology, they continue to develop innovations to offer the highest safety, accuracy, and consistency in bolting operations. Known for providing robust and quality tools, they are the only manufacturers to offer the widest range of industrial bolting tools in the industry.
Apart from exclusive features, Hytorc's MXT and XLCT are the most popular hydraulic torque wrench tooling systems in the industry. With more than a hundred thousand users in the world, they are widely used across industries.
The square drive hydraulic torque wrench,MXT, is packed with features like compact and ergonomic design which provide a wide range of torque output. Designed to be upgraded with multiple accessories, it offers the flexibility to complete all industrial jobs. The uniswivel technology allows free movement and positioning of tools and hoses.
Similarly, the cassette type hydraulic torque wrench, XLCT, is the world's best-selling limited clearance torque wrench. It is easily customizable with interchangeable cartridges for allen drives, square drives, open spanners, 6 and 12-point hex along with many other additions to offer bolting job flexibility.
What are the Benefits of Renting from ABS?
Going for the rental program offers two primary benefits. First, it provides an economical solution to customers that have one time jobs or don't use the tool frequently. Renting the Hytorc tool offers the customer to consistently maintain accurate and safe joint integrity at a feasible price. The economic benefits of the program also help the customer use a robust and steady tool brand like Hytorc rather than tools that are known to fail due to either inferior housing built quality or inconsistent torque output.
Second, a customer can experience Hytorc tool's output first-hand before investing or upgrading. The rental program also provides rental credits that can be used to discount on purchasing or upgrading the tool.
What are the Rental Credits? And How to Avail Them?
Rental credits are provided to customers once they rent a tool from ABS. The credits can then be availed when purchasing a Hytorc tool.
Known for being a customer-centric brand, we have constantly delivered high-end quality products. The rental program provides our customers with the opportunity to try our services before investing. The program also provides us an opportunity to prove that we not only claim to be the best on paper but also deliver on-site. Visit the Rental Program page to know more.