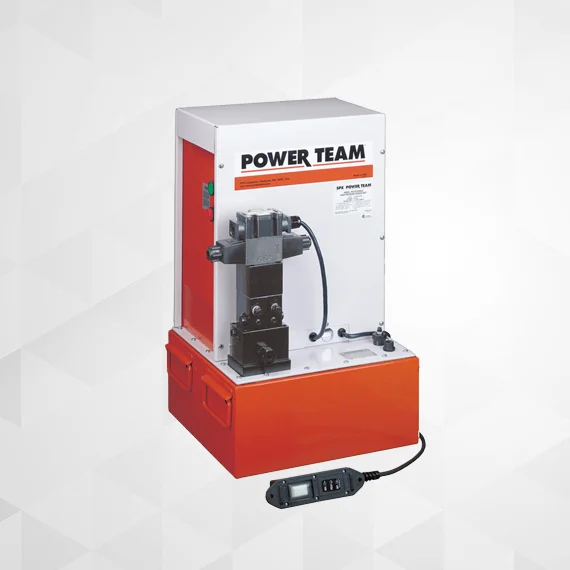 Electric Pump
The Hydraulic PQ60 Series is used for operating single or double-acting cylinders. The metal shrouds keep dirt and moisture out of motors and electric components. The electrical shunt down feature prevents the unintentional restarting of the motor following an electrical service interruption. The internal relief valve limits pressure to 700 bar. The external relief valve is adjustable from 70 to 700 bar. Explore our range of pumps designed to meet the diverse needs of both regular maintenance and construction applications, as well as heavy-duty industrial tasks. Our pumps offer exceptional performance across a wide capacity range, from 0.37 kW with the PE17 Series to 7.46 kW with the PQ400 Series.
Features
Capacity of up to 1,49 kW.
Operation below OSHA noise limitation (74-76 dBA).
Equipped with a 1.49 kW , 1,725 rpm, single-phase 50 Hz induction motor.