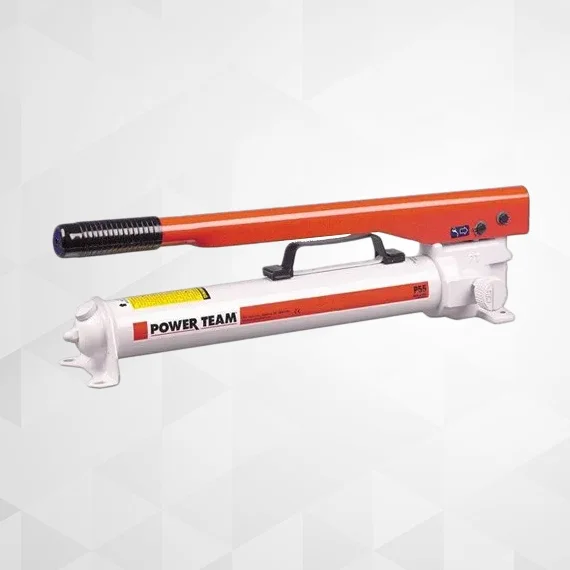 Hand Pumps
The Hydraulic P Series has a rugged all metal construction. It possesses strength and durability that won't burn through in welding environments. The pump reduces operator fatigue more than round composite handles, as the heavy-duty, formed metal handle provides less flex. The capacity goes up to 700 bar. A convenient fill port allows pumps on P157 and P159 to be filled in a horizontal or vertical position. Fill cap seal acts as safety valve to prevent over-pressurizing of resorvoir. Relief valve inboard of check valve prevents loads from drifting down.
Features
The pump shifts into high pressure lift stage upon contact with the load.
It features a carrying handle.
A large valve knob gives added control for slowly metering loads down.